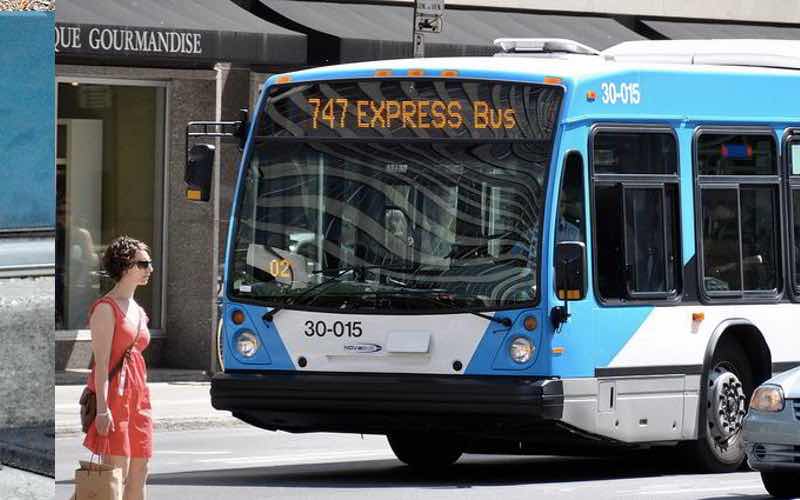 Montreal residents can now get up to date bus arrival time on their smartphone thanks to GPS tracking. The Transport Society of Montreal has announced that bus arrival times will be updated real-time on their website and mobile app.
The long-awaited iBus project has finally completed installation of GPS trackers in the city's fleet of 1800 buses. The project is still underway and new features are expected in the coming months.
It will be possible to track the location of the buses on a map from the web as well as the mobile app. Real-time schedules will also be available from automatic voice response systems or with SMS messaging.