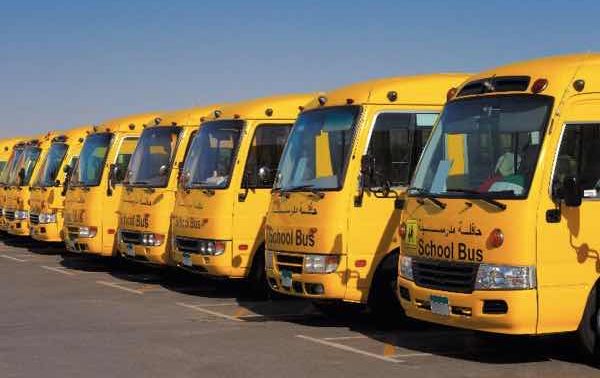 Equipped with modern infrastructure, Dubai is emerging as one of the most modern cities in the world. To build a technologically advanced and convenient network of public transportation facilities, the government has invested heavily. In addition to the public transport buses, taxis and marine transportation, the Dubai Metro has also contributed significantly to ease the traffic congestion on the roads of Dubai. Whatever the mode of transport that you choose, the road and traffic system offers easy navigation within the city.
The city landscape has been structured to provide for efficient workforce commute by locating labour camps and workforce accommodations in convenient locations around the city. Companies provide for the transportation of the workforce in company owned or leased passenger buses from their accommodation to the different work sites.
Most companies in Dubai use minibuses for their employee transportation. To ensure employee safety, it was mandated by the government in 2011 that all mini-buses in Dubai and the UAE with a capacity of fewer than 22 passengers used to transport employees/passengers must have a speed limiting device to ensure the bus does not go over 100 kms per hour. Furthermore, middle row/aisle seats are not permitted to ensure further safety. This is as per the UAE Cabinet Resolution No. 6 of 2011 on the amendment of the UAE standard No. 24/2011 for safety standards of public buses, and as part of the Ministry of Interior's strategy to provide safety and security. Any mini-bus that does not abide by these specifications will not be registered or allowed to travel on the roads in Dubai or the UAE.
To ensure the safety of students travelling in school buses, all school buses were required to limit their speeds to 80 kms per hour. GPS vehicle tracking of school buses was also made mandatory for their registration renewal.
RFID based school bus attendance solutions which work along with the GPS tracking also provides real-time information on the students' whereabouts to their parents as well as the school administration. Such solutions also address the electronic student accounting requirement of regulatory agencies like the Knowledge and Human Development Authority (KHDA) which is responsible for the growth and quality of private education in Dubai.