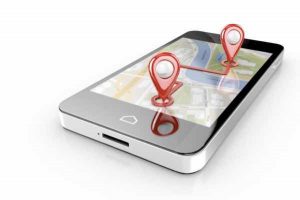 Software processes the data and provides intelligence which is the basis of a good telematics software. The data is stored for historical analysis and reporting. A good GPS company configures the software to deliver the results consistently and making the user experience as friendly and focused so that it provides just what you need.
There are so many different vehicle tracking software platforms available in the market like Tom Tom, High Point GPS, Verizon, Teletrac, Fleetmatics, Telogis, GeoTab, US Fleet Tracking, Onfleet etc. You can always find a nearby vendor who can offer you these platforms cost-effectively and provide the most needed local support. It is always better not to work directly with the software platforms since your local vendor will be more cost-effective and will offer hands-on support to your day to day requirements. A good GPS company can configure the devices to suit you most to provide an optimum tracking experience as well as select the software platform most suitable for your requirement.
Different software platforms as mentioned above have different strengths and weaknesses. Some are more expensive where some are less expensive. Some are more user-friendly where some look like some engineering application which is best suited for a laboratory or a situation room. Most of the telematics companies you commonly find are either from the CIS countries or China. Software from the CIS region is highly technical and hence less user-friendly as a general rule. Chinese software, like everything else Chinese, is less expensive and abundant with settings and features, which often makes the user interface cluttered and confusing.
A good GPS tracking company will customize the software platform, tweak the settings and interface and will provide you with an optimum software experience. It is therefore always recommended to share your requirements with your friendly local tracking company and subscribe to their service because if you try to work directly with a platform provider in an attempt to reduce your cost, you will eventually find that you are spending more time and valuable resources on trying to "get it work"!