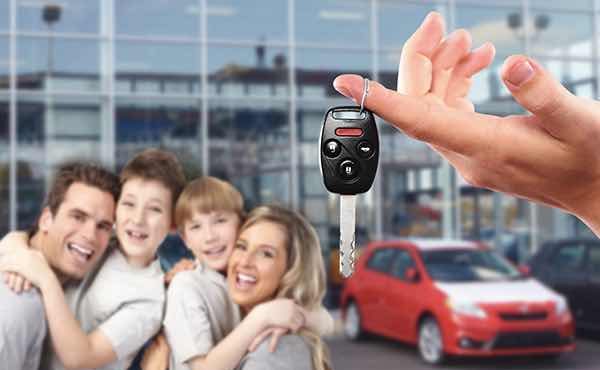 Dubai is well known for its love for cars. For a resident, a car is a necessity and the first thing most people do after they get their resident visas stamped is to open a file for driving lessons. A drivers license is one of the most important documents to find a job in Dubai. Without it, your chances are far less to land a good job.
Car ownership in Dubai is one of the highest in the world at less than 2 people per car. Many companies provide rented cars to their employees. Tourists are allowed to drive rented cars in Dubai if they have an International Driving License from their home country. WIth smart technologies taking the lead, options like pay per minute are available which has revolutionized the rent a car market.
Dubai's car rental market is still in its nascent stage with a large segment of the rent a car market still working in the conventional daily, short term and long term rental modes. Services on offer are limited. Price over service has left the market in a confused state. Customers are expecting a lesser price from better car rental companies.
However, the traditional car rental market is facing tough competition from the technology savvy new players who offer the freedom of hiring through a smartphone and leaving the car in any of the RTA parking lots, free of cost. This new found freedom is attractive to tourists, business visitors, as well as residents and the market, is growing steadily.
Dubai's ever-changing need for transport solutions, the transient nature of life, and the overriding costs of car ownership make pay-as-you-go car rental an attractive alternative. Without a commitment to ownership, renting a car makes the perfect option when you don't need the car every day of the week.
More and more residents are considering long-term rentals, with monthly or even yearly car lease plans. In the current market situation, the benefits are plenty. Buying a car is too much commitment for an individual or company, as well as the fact that securing a bank loan isn't as easy these days.
With a predicted 25 million visitors to Dubai during the Expo 2020, and all of them needing transport, the car rental industry is sure to boom. The market is currently growing at a compound annual growth rate of 10 percent.
Major players have already invested heavily to expand their operations. The cash injection will help the car rental companies to increase its fleet and expand across the UAE through a large number of car rental counters, effectively gearing up for the influx of visitors to the Expo 2020.
Many of Dubai's well known and stable Rent A Car companies like the Paramount, Better Car, Maximum, Jumeirah, Cruise Express, Autobahn, Taurus, Gulf Oasis, Morning Star, Amex, Kohistan etc have prepared themselves well in advance of the Expo 2020 with strategic expansion plans.