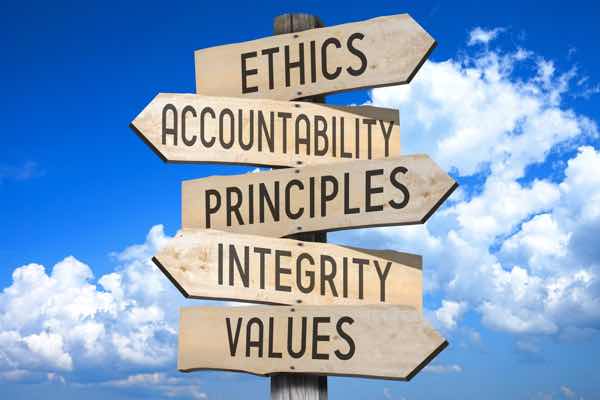 As early as 2002, there were companies in Dubai working on providing GPS based vehicle locating solutions. These pioneers evolved into highly specialized location-based solutions providers over the years. They focused on governmental projects and the enterprise.
Another kind of operators also slowly emerged in the market. These were companies involved in access control and security systems trading who found the novelty of GPS tracking and the availability of cheap tracking software from fly-by-night GPS tracking device manufacturers as an opportunity. Many tracker manufacturers provided software for free when you purchased from them. These were hosted on a server if you were lucky. Most of the time the application ran on some desktop machine in some office and the number of trackers it could accommodate was limited. After you added a few hundreds of trackers, these applications started failing. The companies also realized that it was impossible to get support from these manufacturers since most of these manufacturers kept changing their employees regularly and by the time you call up they would be already working in some different company. Some even went all the way to the homeland of these companies only to find that the company itself has changed their name to something else and hence they were not accountable.
Lack of a proper knowledge of the industry and the absence of qualified engineers and skilled employees required to operate a highly technical and volatile industry such as telematics led to a general feeling in the market that GPS tracking was an unstable and unreliable technology. There were so many fly-by-night "GPS Tracking Companies" who managed to sell and then disappear within a year. This added more bad taste to the already troubled industry.
Throwing business ethics overboard, some tracking device manufacturers even started selling directly to end customers thereby short-circuiting their already established trade partners. GPS Tracking companies found their end customers equipped with device prices which were sometimes even lesser than they were getting directly from the manufacturer. This caused companies with a good intent also to lose confidence in the business.
There were a few companies who managed to keep their ground steady and provide a reliable fleet management service. These companies gradually regained the confidence of the market. They used stable vehicle tracking and fleet management software hosted in reliable and scalable data centres.
With the advent of cloud computing, the old-fashioned concept of "own server" and "own software" were no longer valid. Software as a service was an accepted norm and made more financial sense. The low cost of maintenance and better security of cloud services also contributed to this mindset shift. Old school technical heads who used to make statements like "I want my data in my server" were soon frowned upon.
In the typical Dubai way of conducting business, telematics companies started signing up agencies with good software providers. They invested in qualified technical staff and set up support infrastructure to handle after-sales customer support. The business started gaining momentum. Awareness level increased in the market and more and more companies started signing up service agreements and adopting vehicle tracking and fleet management services.
By then the Dubai Police made vehicle tracking mandatory for the Rent A Car segment. The SecurePath vehicle tracking platform, hosted by the Department of Protective Systems under the Dubai Police was rolled out in September 2014. This was a huge opportunity for companies who were already in the business of installing trackers since the installation of trackers were to be done by all vehicles in the segment within a year. Only if a vehicle was installed with a tracker connected to SecurePath and the certificate from the SecurePath system was produced, the registration of these vehicles could be renewed. This meant that all the vehicles that were due for renewal had to be taken to a tracking company approved by the SecurePath. Since the market size was almost a hundred thousand vehicles, a lot of new tracking companies were formed in this sector to cater to this sudden requirement of installing trackers.
Along with the installation companies, the opportunity was equally attractive to hardware manufacturers who competed with each other to get specified in the project. This sudden rush of activity in the telematics industry in Dubai also caught the attention of some vehicle tracking platform providers who misunderstood the opportunity and set up their own offices in Dubai in the hope that there was something spectacular happening in Dubai where they would also get some sale. In this attempt, they did not think twice about betraying their existing partners in Dubai and setting up sales offices in the region which was in direct competition with their own partners who had been working incessantly to promote their platform in the region. The pretence they had was that they would not work with end customers and that they would work only with system integrators. But in effect, being over-ambitious, they started digging their own graves by undermining the business interests of their long-term partners by directly selling to anyone who approached them and said that they are system integrators. In fact, even when they knew for sure that someone was an end client, with complete disregard for business ethics, they would consider them as system integrators so that they could sell to them.
IoT is around the corner. Sensing that their industry is soon to change radically with modern technology companies taking over the industry by the storm, some vehicle tracking platforms started disguising themselves as IoT providers. They proclaimed that they would still support the age-old technology tracking devices and their existing platform which is primarily designed for GPS based vehicle tracking was presented from a different perspective as an IoT platform, thus completely crossing their wires.
They are just trying to put old wine in a new bottle and missing out the fresh and exciting opportunities that IoT offer.